2009 Ripper Conference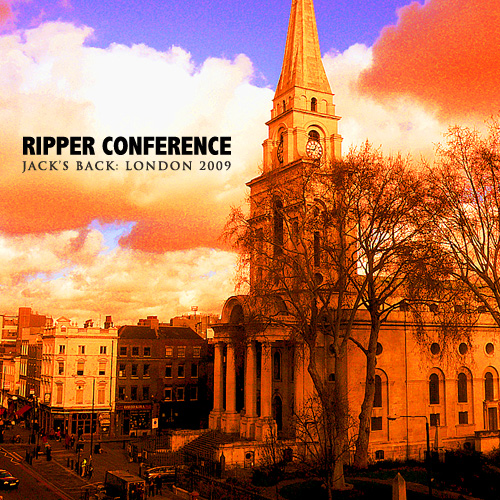 The 2009 Ripper Conference will take place on 24th and 25th October at the King's Stores, Widegate Street E1.
Full details at
http://www.ripperconference.com/
Best wishes
Adam Wood and Andy Aliffe,
Conference Organisers
Admin




Number of posts

: 107


Registration date :

2008-04-11



Jack the Ripper Through a Wider Lens: An Interdisciplinary Conference
http://drexel.edu/honors/conferences/jtr/
Admin




Number of posts

: 107


Registration date :

2008-04-11



We are about 25 hours away from the 125th anniversary of Martha Tabram's murder.  I suppose we can place that news in this "announcements" thread.
 
The Aug issue of the Ripperologist Journal has been distributed.  Simon Wood's article "One Lone Maniac Too Many - Part Two" deals with Martha's death as well as the Hanbury Street murder. There are plenty of Pros and Cons about Simon's work.
 
Back in April 2009, Simon emailed me to say that there was a problem with Abberline's statement about Edward Stanley being on duty at Fort Elson, Gosport. So he has been at this work for over four years now, and I am glad the day has finally come when he could share his research.
Last edited by Joe Chetcuti on Thu Mar 03, 2016 12:46 pm; edited 1 time in total
Hopefully more research will be done into Edward Stanley. I've always found this brief thread to be somewhat haunting:
http://forum.casebook.org/showthread.php?t=508
Congratulations to Mike Hawley for having another fine article appear in Ripperologist. He gave us a good lesson on the origin of Yellow Journalism.
Last edited by John Spanek on Thu Mar 03, 2016 12:43 pm; edited 3 times in total
Thank you John, and I'm looking forward to Joe's response to Simon's article...but I have to read his article first!

Mike




Number of posts

: 99


Registration date :

2010-06-09



We should congratulate one of our fellow members here on the Jack the Ripper Writers web site. Siobhan has authored an e-book this year that can be found on the Amazon web link below.  It's entitled
The Peculiar Sex Life of Adolf Hitler
.
www.amazon.com/s/ref=nb_sb_noss?url=search-alias%3Dstripbooks&field-keywords=Siobhan+Pat+Mulcahy
I'm going to read the book this month.  And like all of Siobhan's work, I bet it is well researched, well written, and complemented by excellent picture images.
It turns out that the timing of the D. B. Cooper article in the current issue of Casebook Classic Crimes couldn't have been better.  The FBI announced yesterday that they have finally closed the books on the D. B. Cooper case after almost 45 years.  It will now go down in history as an unsolved mystery, just like the Whitechapel Murders.
Congratulations to Frogg Moody for a successful run as editor of the Whitechapel Society Journal.  Samantha Hulass should do a very fine job as well.  Wishing her the best of luck and fortune.


Similar topics
---
Permissions in this forum:
You
cannot
reply to topics in this forum